December 2, 2010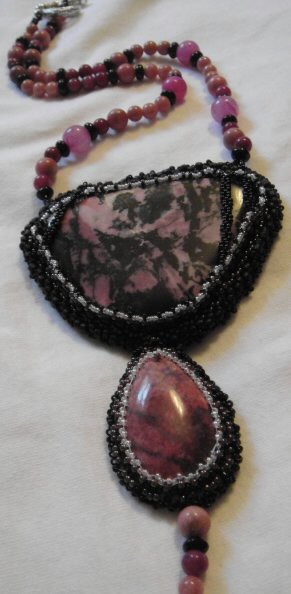 Hi. I'm a customer that purchased some great items from you at the show in Mason, Michigan recently.
I have created a very cool necklace, and thought you might like to see a photo of my piece, entitled "Spirit Tree".
It is currently for sale at the Art Market inside the Lansing Art Gallery in downtown Lansing.
Thank you for providing such great inspiration with these Rhodonite cabs!
Sheryl Stephens
Cool Moon Creations