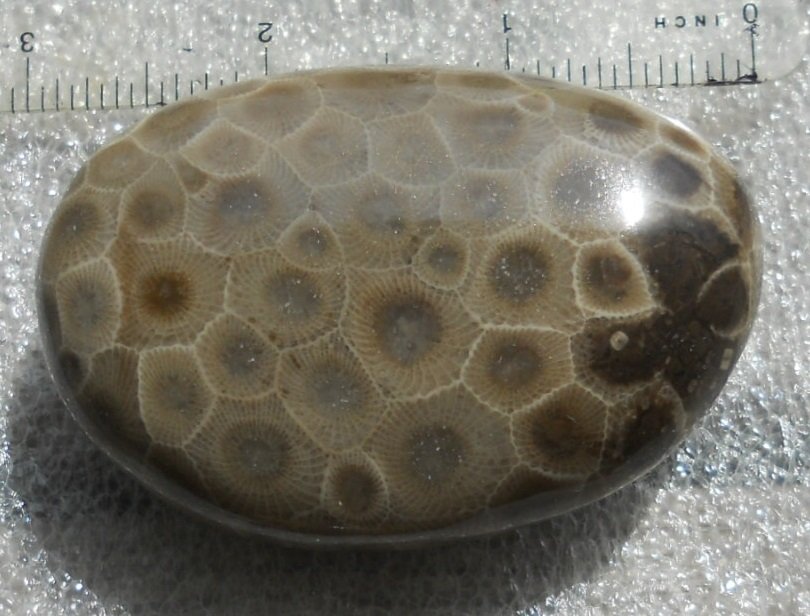 Welcome to our website.
Our shop are now open Saturday and Sundays, 10AM to 5PM, but we welcome
inquiries and will open by appointment. After the fourth, we will be open Fridays also.
OMG.... It's a sunny and warm day today. So welcome after all the rain and cool days we have had. Come and visit us.
Check out our website and if you are in the Upper Peninsula of Michigan, stop by our little Rock Shop (BJ's), located in Trout Lake, just off M-123. If you are headed for Whitefish Point, or Tahquamenon Falls, we are on your route. (Please note: Our shop is closed during winter months.)

(When purchasing from our web page, please keep in
mind that we do combine shipping on multiple purchases.). We will have to bill you separately for multiple purchases, so please email us and we will send you a corrected invoice.
We specialize in Petoskey stones, Lake Superior agates, and many different minerals from around the world. We carry Lortone tumblers and the grits and polish for them.

You will find watercolor paintings by Judy, as well as jewelry.
Just a fun place to stop and check out.
Thanks for stopping.
#lapidary, #troutlake, #Petoskeystone, #Lakesuperior